Censoring Disney?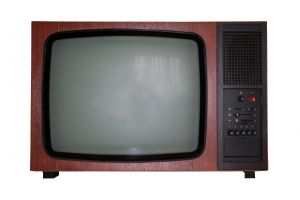 My 2 year old and 4 year old recently graduated to animated movies with dialogue!  This is a welcomed transition because I can only take so much of the same 30 minute song filled shows played over and over.  I have been so excited to expose them to movies that I grew up watching as a child, like The Little Mermaid and Toy Story.  Ok, so I was in high school when Toy Story came out, but I had a much younger brother who was obsessed with Buzz Lightyear and enjoyed the movie very much!
A couple of weeks ago, my kids were watching Toy Story and I heard the words "stupid," "moron," "idiot," and "shut-up" over and over and over again.  I was shocked!  My children have watched that movie countless times and I had never registered that language before.  I began to pay attention to the dialogue in all of their movies.  In Monsters Inc. (another fabulous movie), I again heard the word "stupid" several times.  These are rated G movies marketing very young children who should not be using these words.  My husband and I have had discussions about this and don't know where we stand on this subject.  My 2 year old is picking up language at a very rapid pace right now and these are words I do not want coming out of his mouth.  However, I hate to go back to only allowing music filled 30 minute movies.  I'm thinking we need to expand our Veggie Tale, Sesame Street, and Hermie collections and put some of our other movies away for a couple of years.
How do you feel about words like "shut-up," "stupid," and "idiot" in your child's DVD collection?  Do you think I'm overreacting in not wanting my kids to watch movies with this kind of language?  Have you been surprised by language or scenes in "kid" movies or shows?