Deciding to Homeschool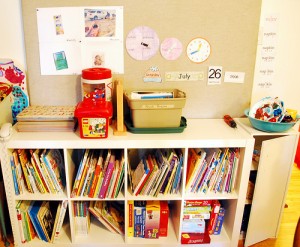 When children turn 5 (or 6) school is of course, the next milestone.  There are so many options now for school and many of them are appealing: public school, private school, homeschool (and there are many variations to homeschooling). In the US, homeschooling has become more mainstream.  Well, by mainstream it seems like everyone knows at least one family that homeschools.  The majority of children still attend public school.
Parents choose to homeschool for a variety of reasons and the availability of curriculum is so substantial that any parent can find (with some research) what kind of educational format they desire to teach their children.
Reasons for homeschooling:
Gifted children who can explore and learn broadly and more in depth at home
Parents want a better education for their kids
Incorporating faith into the classroom
Protecting children from the bad influences of public school
Allowing children to excel in areas they are giften and take time in subjects that are more challenging
Child has chronic illness that makes it difficult to go to public school
Parents live in a bad school district and want their kids to have a better chance at education
Right now our oldest child attends public school and we are homeschooling our middle child (long story–it was supposed to be the other way around but sometimes things have a funny way of working out).
I had been more interested in homeschooling than my husband.  He grew up around kids that were homeschooled for faith reasons and once those kids left home after high school and went off to college they lost their faith.  Many of them were socially awkward and didn't know how to deal with people very well.  He had some very strong feelings about how keeping our kids out of public school just to shelter them and protect them from all the negative influences was not good reason enough.  Before he agreed to homeschool we had many conversations about how important it is to teach our children to learn how to deal with the world so that when our kids leave home to make a life of their own they know how to make good decisions and deal with people (and hopefully don't chunk their faith).  As a mom, I find it so easy to want to protect my kids from every bully, aggressive behavior, sexual influence, other kids who do drugs etc.  I freak out thinking about all those things and want to keep my kids home ALL the time so they don't have to deal with those types of things.  Ultimately though, I want my kids to learn how to deal with difficult people, and make hard and wise decisions for themselves.  I want them to learn how to apply their faith. So for us, deciding to homeschool was not (as much) about shielding our kids from "the world" as much as it was that we want them to have a good quality education.  Definitely part of me likes having them at home away from some of the things kids deal with today–don't get me wrong!  Porn, sexting, drugs, bullying….it all freaks me out too!
I know a lot of families that homeschool and enjoy it and I wanted to try it.  Most of the parents I know who do homeschool their kids enjoy the time they spend together and love seeing their children learn.  I wanted experience if for myself at least one year and then decide if I enjoyed it enough to continue.  I'm glad that my first year at homeschooling is teaching just one child. I think it would be more difficult to start off teaching two different grades.  Our youngest, who just turned 2, is at home with me and my middle while we do school.
What to do with toddlers while you homeschool:
I have found that our 2 year old enjoys being around us while we are schooling.  He likes to sit in my lap while we are reading books, looking at pictures, or doing fun things on the computer. If we are working on writing, the 2 year old is too–in his own way of course.  I make an extra worksheet for him or make sure I have paper, crayons, and markers nearby for him to play with.  Playdoh is a big hit too.  He'll sit at the table next to us and make playdoh creations for 30+ minutes. I was worried that  the 2 year old would feel left out but it hasn't been a problem.
I love the flexibility of school time too!  Usually we start after we send off our oldest to school with Daddy.  (School in the UK starts at 9!!) Most days we are done by lunch.  Some days we run errands in the morning and we do school while the 2 year old naps.  I love that we can do whatever field trips we want and incorporate our faith into whatever we are learning in school.
We like the ways schools work in the UK so we are thinking that next year we will probably have both middle and oldest in public school.  We may decide to homeschool them when we get back to the States in 4 years.  Who knows?  We want to take it one year at a time for now.
If you are thinking about homeschooling here are some tips to get you started:
Ask around to other homeschooling families what they enjoy about it and what the challenges are. Ask to go observe one of their school days so you can get a feel for what a day looks like.
Start researching curriculum early.  Ask other families what curriculum they use and what they like about it.  There are SO many choices that it can be overwhelming in the beginning.
Look for a homeschool fair where different curriculum publishers have booths set up so that you can see their materials in person.  You can order any curriculum you want online but seeing it in person and getting a feel for what works with you and your children is easier when you can flip through the pages.
Be prepared to spend some money.  Homeschool curriculums vary in price depending on the publisher but it can cost anywhere from a few hundred dollars up to 1000 each school year.  If you are planning on homeschooling several different children then you can reuse some or most of the materials for future kids.
There are tons of places online to buy used curriculums and also forums for parents to discuss issues that come up.
Ask around or look online to see if there are any homeschool co-ops that you can talk to or join.  Many homeschoolers form co-ops to do sports and other extra curricular activities and socializing.
Think about an area in your house that you can use for school.  We have a bookshelf that holds all of our homeschool materials.  We use the dining room table or coffee table to do most of our school time.  Some people have a dedicated bedroom for school.
Deciding to homeschool is a big decision and we all want to do what is best for our kids.  Have you ever considered homeschooling?  What concerns do you have about it?  Do you homeschool? What is your experience?  Why did you decide to homeschool?
photo courtesy of PearlsofJannah