International Adoption Costs and the Nitty Gritty Breakdown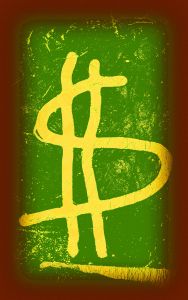 You don't need to have considered adoption to know that international adoptions are incredibly expensive.  What most people don't know is how those tens of thousands of dollars are distributed.  Something I have learned on our adoption journey is that the cost of adoption is not typically due to money hungry villains who are taking advantage of men and women who desperately long to be called "Mommy" and "Daddy."  Since all of you have learned I am not private about anything, I thought I would outline the costs of our adoption for the curious.  Long before adoption was ever on my mind as a real possibility, I was curious about why adoptions are so expensive.
While the cost to adopt varies between countries and other variables, I would love to give you an idea of how much adoptions cost and why they're so expensive.  Our adoption is an independent adoption, which means we are not using the assistance of an American adoption agency.  We have a facilitator in our daughter's country who is handling everything on that side of the world while we are taking care of everything on the US side of our adoption.  While this creates a few more headaches, it is saving us money that would typically be paid to an American adoption agency.  However, it also means we are not eligible to apply for as many adoption grants, so what we may have recouped in grants, we are saving by not paying an agency.  Although, adoption grants are  incredibly difficult to come by due to basic supply and demand philosophies!
So, how much does our international adoption cost and why is it so expensive?  I'll tell you.  We're conservatively estimating that our final bill for Reese's adoption is going to be between $22,000 and $24,000.  In our case, her special needs do not decrease the adoption costs by much.  They are only possibly decreasing the time we spend in her country and taking off some lodging and basic travel expenses.
I'm going to break our adoption costs into two categories: Administrative Expenses and Travel Expenses.  I haven't included specific estimates in every category, but you will get a very clear picture of how our adoption costs are distributed by this outline.
Administrative Expenses:
Home Study (varies between $1,000-$3,000)
Facilitator fees (around $8,000) (The facilitator is responsible for a LOT!  He or she translates all of our documents, submits them to court, and then will hold our hands through every step of the way when we are in country.  This fee also includes a generous donation to our daughter's orphanage, interpretation services, and transportation while we're in the country's capitol city).
Petition to United States Immigration office to bring an orphan home (about $1,000)
Document requests (birth certificates, marriage licenses, house deeds, etc…) and mailing documents to our facilitator in country ($200)
Visa for child adopted ($400)
Medical exam for child adopted ($100)
Medical exams for parents ($200)
Travel Expenses:
Airfare for two round trips for Mom and Dad ($4,000)
One way ticket for our daughter to come home!!! (The most exciting purchase we will make!) ($1,000)
Lodging in country for four to six weeks (on two separate trips)
Transportation while in country ($500)
Meals in country
Stay tuned for Part 2 of this series with information on how the average Joe in an unstable economy can make adoption more affordable!