Chances are you're one of the millions of users who log on daily to social media sites such as Facebook to converse with friends, follow the news, or just plain indulge in this socially acceptable habit. If you're also a mother to a pre-teen, there's a high probability that he/she also has an account; sometimes with or without parental permission.
Facebook currently restricts the minimum user age to 13 and while mom and dad may say no to signing up online (via their desktop), kids nowadays are accessing the site through their iPhones, iPads, or tablets. Facebook claims to eliminate an average of 800,000 users under the age of 13 a year (this, according to a June 2012 Consumer Reports Survey). However, it's estimated still that a whopping 5.6 million kids are on Facebook; some with his/her parent's permission. Surely there must be some good in this. Right?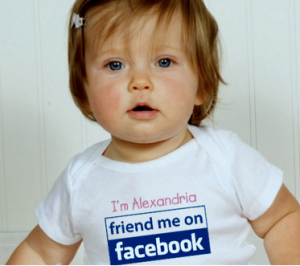 Facebook, like its famous predecessor Myspace, allows users to communicate on their own time. This is crucial to a child who may be shy and withdrawn and/or takes time to articulate what they want to say, but can't, in person. The chat window for instance, helps a child further express themselves and make connections with people they may not feel as comfortable around face-to-face in the school setting, due to peer influence, classroom location, etc.. So then it's okay to have my child create an online account? That is really up to each parent.