It's really hard to stay current sometimes when it comes to fashion.  I am no fashionista.  Most days it's comfortable pants, a simple top and some flip flops.  Since I work from home, I don't really need to go anyplace.  Since we live in a really small town, I don't feel like I have anything to really dress up for.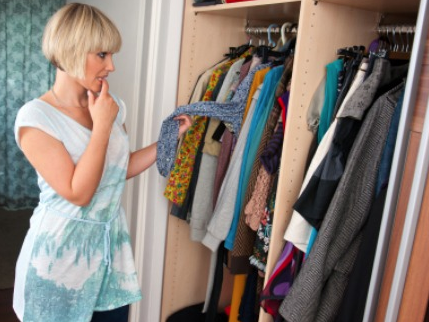 Then the other day, I went to the store and noticed that the lady in from of me was wearing fluffy yellow slippers, sweats and a shirt.  Then it hit me, I was just a pair of fluffy slippers away from officially giving up on what I wear. UGH…….
Since most of us don't have the money for a full head to toe makeover, you can start with this list of five ways to get out of the mom rut. It's okay, it happens to the best of us, but the good thing is, you can totally take control and get your pre-motherhood groove back.