How to Become a Mompreneur
The newest buzzword surrounding moms in the business world is "mompreneurs". Mompreneurs are women who are mothers and entrepreneurs all in one. They are using their business knowhow to start small businesses or startups and are still able to juggle motherhood. How are they able to do it and how does one become a mompreneur?
Many mothers have a lot of understanding of what other mothers need and want, so many mompreneurs start businesses with a mommy-based clientele. Mompreneurs will start businesses that help parents find reliable sitters or start a chain of daycares. They will think to start a mobile spa business to visit stay-at-home moms during naptimes to give them manicures and haircuts without having to arrange a sitter or skip naps. Or maybe they will start a couple of consignment businesses within the same area for children's clothing and baby equipment.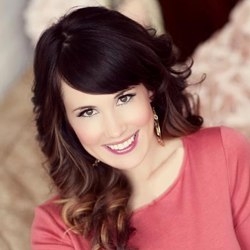 Whatever a mompreneur decides to start as their business, there are going to be several required elements of business before it can open its doors. After preparing a business plan and thinking of a name, a soon-to-be mompreneur needs to register their business name (i.e., Doing Business As or DBA), and decide the legal structure of the business (LLC, corporation, nonprofit, etc.). Seeking legal advice during this piece of the business process is a smart decision to be sure all state and national business laws are being followed.
Once the legalities of owning a business are taken care of, there may be a need for financial backers or a business loan to purchase the necessities of a business. Finding and buying the location for the business is one of the most important parts of opening a business. It can be done fairly inexpensively, but buying business supplies such as desks, clothing racks, signage, a point of sales machine, and decorations (paint, flooring, etc.) are very exciting decisions for a new company. Once the business is physically ready, deciding on hiring, date of grand opening, advertising, and pricing will be key decisions for a mompreneur.
Once decisions, purchases, and legalities are out of the way, the mommy business is ready to open its doors! Congratulations on being one of the few mompreneurs who can balance being a mommy and owning a business. We wish you all the success in the world!