Secondary Infertility – The "Unknown" Infertility Issue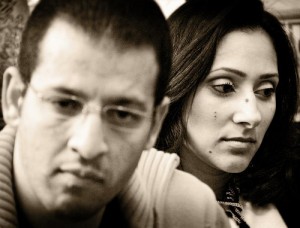 The journey down the road of infertility goes down many paths. Our society mostly understands and acknowledges the infertility of those who have never had children. Few people even realize that many couples, as many as 20%, who have had one or more children, may struggle with what is called secondary infertility. Secondary infertility is basically the inability to get pregnant or carry to term a subsequent pregnancy after having a child.
My personal story started long before I ever met my husband. At the age of 16, I lost an ovary to an aggressive cyst. I was told then that my chances of getting pregnant were slim, especially once I hit my mid-twenties. I married my husband when I was 25 and we were blessed to get pregnant our first month trying. We were devastated when we learned at about 9 weeks that our precious baby had passed. We waited a month, tried again and were again blessed with a pregnancy. This baby is now 4 years old and is one of the biggest joys of my life. Right after his first birthday, we were surprised to find out that we were pregnant again. Sadly, only days after getting the news, we lost that baby as well. From that point, we decided that we wanted another baby and thought that having three pregnancies happen so "easily" must be a good sign and that the miscarriages were terrible and unfortunate flukes. We tried for many months before seeking fertility treatments and testing. Our doctor suggested the Clomid route as the first fertility treatment. After 5 months on Clomid and no success, we basically decided to step back and see what happened. Luckily, the next month, we conceived our beautiful daughter who is now 20 months old. But many couples are not so lucky.
Now we are back on a similar path. The problem with our fertility is mine. I have crazy cycles and a shortened luteal phase (the time from ovulation to period; it must be at least 10 days to sustain pregnancy). Most recently, I suffered from another large hemorrhagic cyst that had to be surgically removed and am now dealing with potentially major complications from that surgery. The emotional toll of our infertility runs deep.
As said previously, most people don't realize that just because you have one or more children doesn't mean you can continue to have them without difficulty. Families dealing with secondary infertility often get little to no support from others in their lives. They are instead told "relax and it will happen" or "just be happy that you have the child/children you already have". While this is VERY common for families to hear, it is not the least bit comforting or encouraging. Secondary infertility is a condition that causes the families struggling with it to deal with loss; the loss of a child, the loss of the dream of having a large family, the loss of the desires to give their child a sibling.
It's difficult to express true and total joy for our friends who seem to get pregnant (and stay pregnant) at the drop of a hat. Baby showers are painful experiences. Visiting friends after their births are tough. Just seeing one of my closest friend's pregnant belly brings pain to my heart and tears to my eyes. It's not a jealousy thing, but rather sadness for the loss in our lives. I wish her all the blessings God can bring to her and her baby, but I so very much long to be pregnant again right with her.
If you are struggling with secondary infertility, there are a few things you can do to help find comfort and support during this difficult time. Visit The National Infertility Association's website for more information, find support groups, and talk about your struggles with those in your life. The more they know, the more they can understand and be there for you.
Are you struggling or have you struggled with secondary infertility? What has been the most difficult aspect of this struggle for you? What do you wish everyone else understood about your situation?
Photo Courtesy of subnet24