Tube Feeding Your Child
My daughter, Darah was tube fed for the first two years of her life.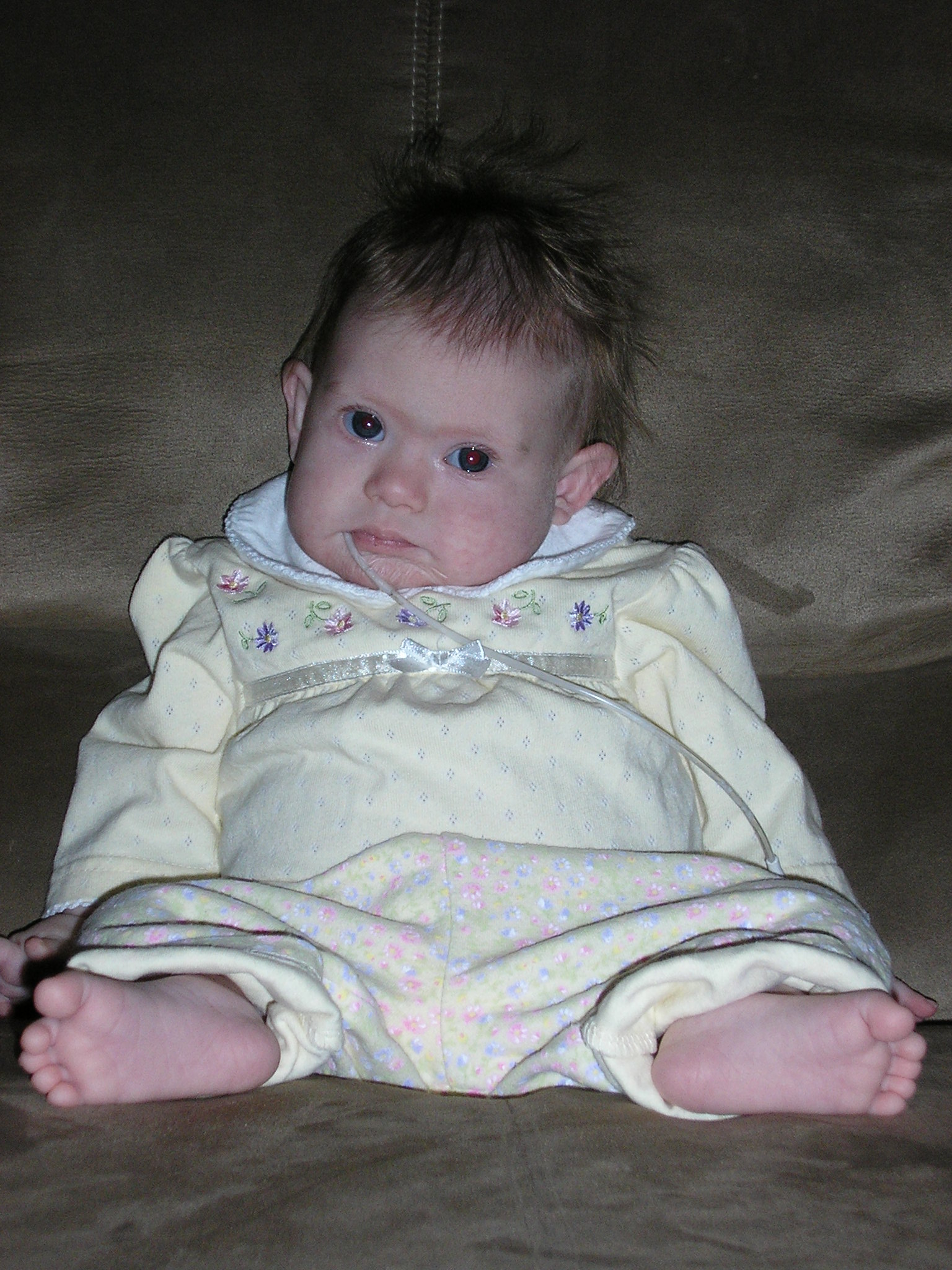 Most people had absolutely no idea what her feeding tube was and I got a lot of stares or quick "look aways" and a lot of questions about what those tubes were for. Darah was born with a very serious heart defect. This heart defect made her incredibly tired. In addition to her heart defect, she also has low muscle tone, because she had Down syndrome. The combination of low muscle tone and her exhaustion from her heart defect made her suck/swallow/breathe coordination impossible. From day one, we had to sustain her life by using a feeding tube.
The first feeding tube we used was an Oral Gastric (OG) tube and after about a month, Darah graduated to a Naso Gastric (NG) tube. The OG tube is a feeding tube that is inserted in the mouth, down the esophagus, into the stomach. The NG tube is inserted through the nostril, down the esophagus, and into the stomach. With a syringe (or pump), we were able to pour my breastmilk or formula into Darah's stomach. Darah's open heart surgery was not until she was three months old, so she received all of her nourishment through her feeding tube. The NG Tube made her very sensitive to anything coming near her face or mouth.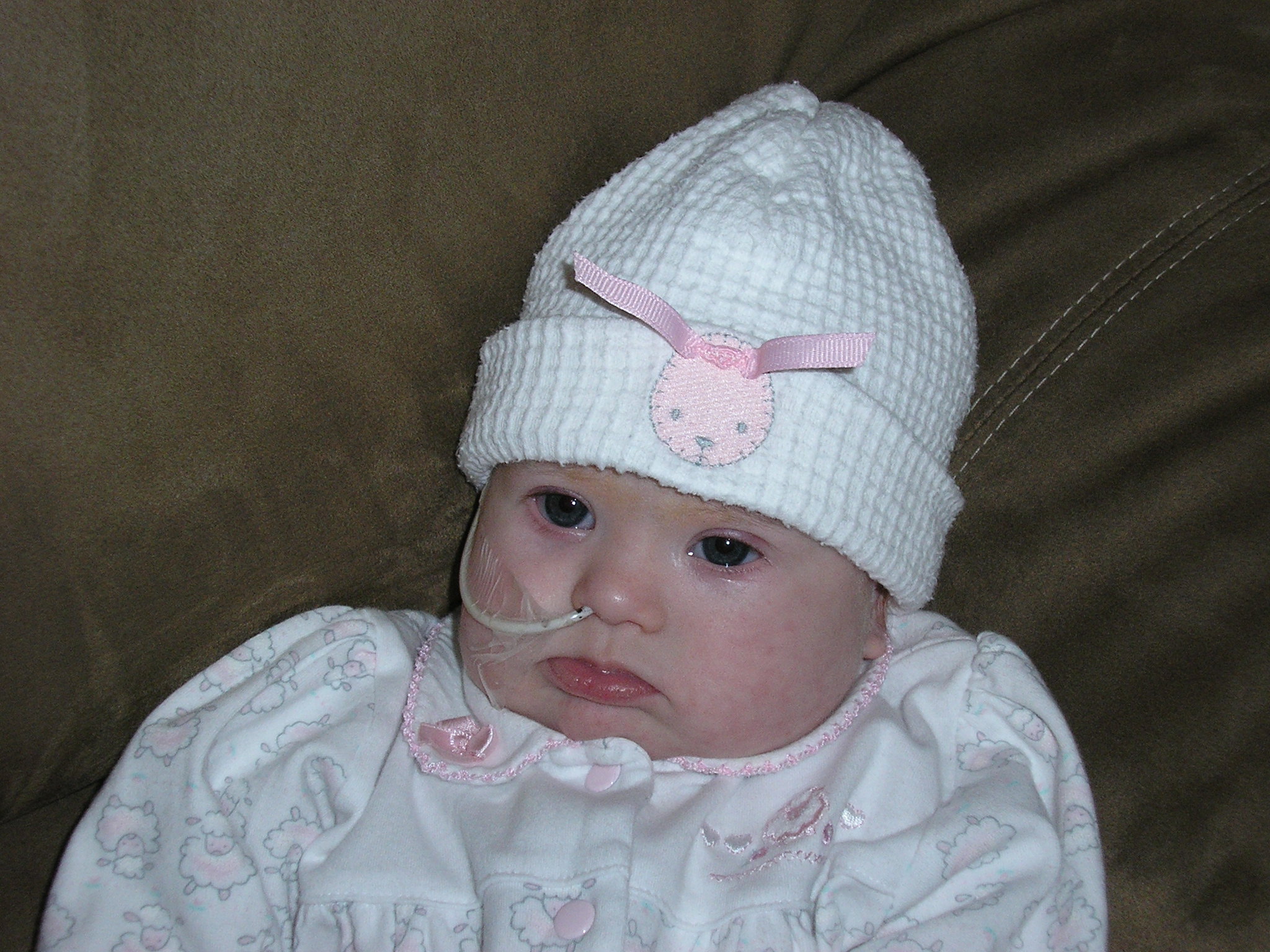 This oral aversion led to a surgically placed feeding tube when she was five months old. This G-tube allowed us to give Darah her necessary calories and fluids and attempt to work on feeding. She started off with a Peg Tube, which is a feeding tube in the tummy that has a permanent extension tube attached to it. After that healed, 6 weeks later, we switched that out for a Mic-key button. The best way to describe this is it's just like a beach ball plug. It snaps shut when you're not using it, and when you're ready to access it you can unplug it and attach a tube extension to it.
Fast forward to Darah at 16 months old. She had made very minimal progr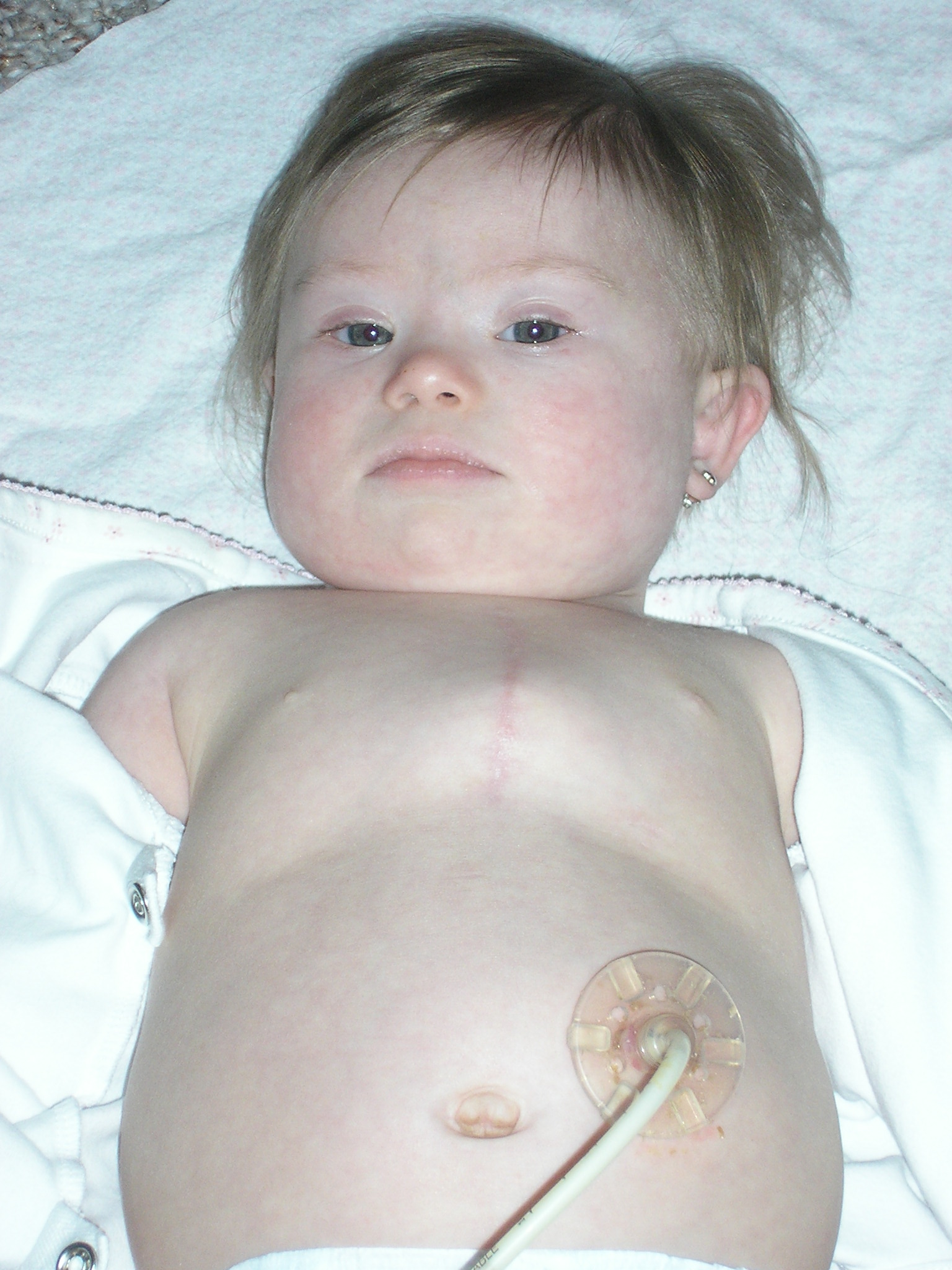 ess with oral feedings and we decided to attend a six-week inpatient, intensive feeding program in Dallas, Texas. This program (Our Children's House at Baylor) was the best thing we ever did. When we completed our 6 week stay, Darah was taking all of her caloric needs orally. She still struggled with drinking, however she was taking all of her fluids orally by her second birthday. Her feeding tube was removed a few days before her second birthday! She now loves to eat and drink! (I never thought I'd be able to say that!)
If you are dealing with a feeding tube, or severe feeding issues, I strongly encourage you to do a few things:
Find support from other moms who have been there/done that! I found this great yahoo group that was always there for my questions and concerns.
Don't go it alone! Ask close friends or family to learn how to feed your child. By training a few people, you can get those much needed breaks from the whole feeding process. Most people will be happy to learn and to help.
Ask questions! If you aren't comfortable with your doctor's advice, get a second opinion. G-tube surgeries are done a lot, however it is still major surgery. So, ask questions! Remember that this is YOUR baby! It's so easy to forget that when you have a child with multiple health issues.
Get lots of "extras!" Every time you're in the hospital or doctor's office, make sure you pick up a spare g-tube, extensions, and syringes!

Find an EXCELLENT Speech Pathologist and Occupational Therapist. Don't be afraid to "shop around." Find a therapist who is a researcher and not afraid to think outside the box.
I love answering questions about feeding tubes and would love for anyone to take the opportunity to share their tube-feeding story, experience, or question!
Here's some more resources for you:
New Visions-Children with Feeding Tubes