Check Your Child's Growth Online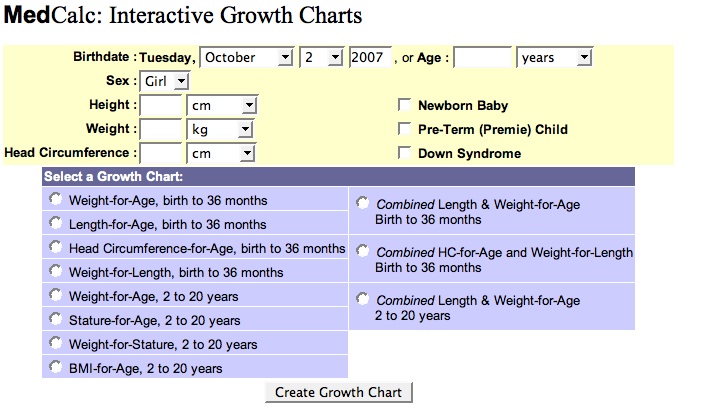 It always interests me to know what growth percentile my daughter is in. For some reason I gain satisfaction from knowing that my daughter's weight gain is average.
The MedCalc: Interactive Growth Charts allow you to view your child's growth on the same growth chart that most doctors use to determine what percentile they are in. You input the birth date, gender, height, weight, and head circumference, and then choose from one of 11 different growth charts. You only need to input the specific information for the chart you want to view. The site also has Newborn Baby, Pre-Term (Premie) Child, and Down syndrome growth charts available.
Check out your child's growth at MedCalc: Interactive Growth Charts.