Hot Kid Topics in The News: Cereal, Down syndrome, SIDS, and Child Medication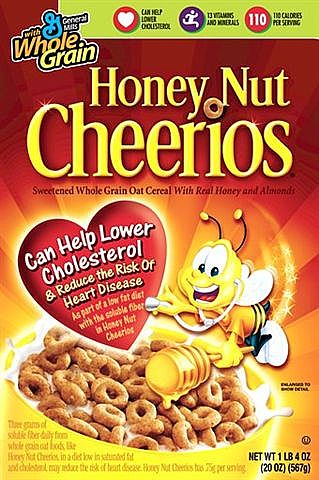 Many of us don't have time to read the paper or watch the news. (Most of it is fear-mongering anyway, but that is an entirely different story.) So I am sharing some headlines that have been in the news lately that may be of interest of interest to us moms. Starting off with one of my most favorite foods on the planet, cereal. Seriously, do you remember that episode of Seinfeld with Janeane Garofalo where she even orders cereal at a restaurant and eats it for lunch? I am close to loving cereal that much.
Consumer Reports Rates 27 Different Kids Cereal – Based on the cereal's fiber, sugar, calories, and nutritional content in a serving the top four cereals are plain Cheerios, Kix, Life, and Honey Nut Cheerios (yay!). The worst cereals are Post's Golden Crisp and Kellogg's Honey Smacks, Apple Jacks, Fruit Loops, Cap'n Crunch, and Pops. You have to be a member of Consumer Reports to get the full report, but WebMD does a good job summarizes the report.
New Blood Tests During Early Pregnancy for Down syndrome – Proceedings of the National Academy of Sciences came out with a report yesterday from a few doctors who are testing the pregnant mother's blood, because some of the fetus' blood ends up in the mother's blood. They are looking for extra chromosomes usually found in Down syndrome, Edward syndrome, Patau syndrome. They are hoping that their findings will help women be tested as early as 5 weeks and lessen the need for more invasive tests that could lead to miscarriages. For me, I can see the need for this, but it doesn't effect me. I just recently turned down all those tests in my own pregnancy. I am going to have the baby either way. My fear is that almost 9o% of women diagnosed with a fetus with Down syndrome abort the baby. When they do get the DS confirmation and abort, the baby is pretty far along. So if this test does become common and women find out at 5 weeks that their baby has Down syndrome will the abortion rate rise or fall?
Letting Your Newborn Sleep With a Fan On May Reduce the Risk of SIDS – According to the report, "Young infants who sleep in bedrooms with fans have a lower risk of sudden infant death syndrome than babies who sleep in less well-ventilated rooms, new research shows. Investigators concluded that sleeping with a fan lowers SIDS risk by more than 70%." The article says that a fan is not a substitute for placing them on their backs. The reports are interesting, because I know SIDS was a fear of mine and I am up for anything I can do reduce the risk. I am not sure I will be militant about this for my next little one, but it is something to consider.
More Controversy over Cough and Cold Meds for Children – We have already covered previous FDA findings here and here. Now the New York Times is reporting, "manufacturers of pediatric cough and cold medicines announced Tuesday that they would voluntarily change their products' labels to say that they should not be used in children under the age of 4." The FDA is considering taking some cough and cold medications off the shelves and making them available by prescription. However, none of this would actually take place for a few years if it did happen. The FDA also fears that adults will then give their children medication meant for adults instead and over medicating them. My daughter is still under 2, so I haven't used any of them on her. I am more of a Tylenol and home remedy kind of mom.
What is your favorite cereal? Would you start using a fan now for reduce the risk of SIDS? Has the news about cough and cold medications changed your mind about using them? Or do you find that they work?