Finding the Right Mattress for Baby
The right mattress for your baby is a very important decision.  The process can be confusing, overwhelming and even a bit scary when you hear about "harmful chemicals" and other scary words.
Not only will a mattress help support your growing baby possibly up to age 3 or four, parents need to take into consideration that mattresses for babies need to be firm but comfortable.  Mattresses too soft can not only be a suffocation hazard, but also can increase the risk for SIDS.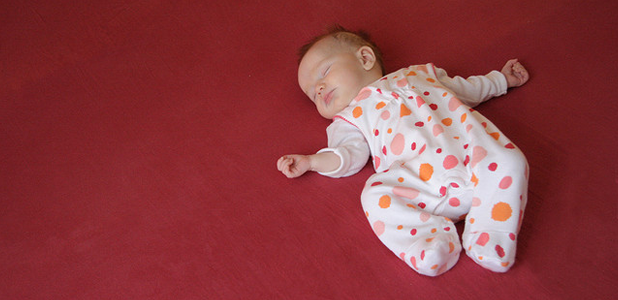 Image credit: Image Source
You should consider not only how much the mattress costs, but also many other factors.  There are mattresses that come in all types from foam to spring coils, to organic materials.  Think about what is most important to you and make sure you take your time.  This was one of the first things I started looking at when I was pregnant because I knew it would take me a while to decide.
When searching for a baby mattress, it is important to start Comparing baby mattresses based on the following:
material quality
chemicals used in preparation
size
shape
actual materials used
price (if you need to be on a budget)
Some mattresses which use chemicals like PVC, CPA, flame retardants known as PBDEs (polybrominated diphenyl ethers), vinyl, polyurethane foam, or other phthalates can be considered dangerous for babies' health and you should be careful when buying such products.  These are considered possibly harmful because these chemical are known to emit toxic gases in some cases.  This is a choice that all parents must make when addressing the right choice so if you have a concern, then do the research so you and baby can sleep well at night.
Should I Go Organic?
Just because a manufacturer claims that a product a is organic can mean a variety of things in reality but you can look for an Oeko-Tex Standard 100  certification (a globally uniform certification) if you are not sure.  This certification assures you that certain PBDEs and heavy metals were not used to make the mattress.  Remember if you are going to go the route of organic for the mattress then you will want to also price organic sheets at the same time.  Certain mattresses will take only certain types/styles of sheets.
When Price Matters
Many parents to be want to buy a more expensive or even an organic mattress but just cannot afford it.  One idea is to register just for the mattress and sheets for baby.  Explain to friends and family that you really want to have the best of the best so that baby gets great sleep and is safe and encourage them to contribute to the cost in the form of a gift card or gift certificate.  That way you can get your choice and not have to worry about the cost of the mattress.
Don't forget to spring for eco-friendly laundry detergent to keep sheets clean too.  Check out laundry products like Rock in Green or Crunchy Clean which are both economical and eco friendly.