Safeguarding Your Marriage from Infidelity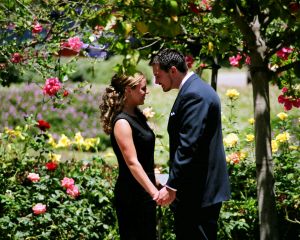 This post isn't the usual light Friday faire, but it is something that it is on my heart to share with you all. I truly believe that both spouses will be tempted to cheat as long as they are married. The temptation may not be there every day, but comes and goes over time. Cheating isn't necessarily sleeping with someone else, but sharing your life that you should be sharing with your spouse with someone else.
No one wakes up and says, "I'm going to have an affair today!" It happens gradually over time. It begins with a thought in your own heart, an innocent flirtation, or checking someone out. You may not think anything of it at the time, but it can build up in your heart. I think it is so important for couples to talk about this subject and hold each other accountable. No one is above temptation.
Here are some ways that we can safeguard our marriages from infidelity.
1. Confess to your spouse when you check someone out. Before we are married we are programmed to check out every potential guy. Then you get married and have to turn that "checking out" switch off. After a while you don't even think about doing that, then one day you just do it. It happens. I tell my spouse what I did or he tells me and we move on. I do think it is harder for guys, because some women like to showcase their boobs.
2. Don't put yourself in situations that have the appearance of infidelity. As a common rule, don't be alone in a house with a friend of the opposite gender, ride in the car, or go out to lunch. This may be extreme, but if you never get in those situations you will never give the impression of any wrong doing.
3. Carbon Copy or CC your spouse when sending an email to a friend that is of the opposite gender. My husband and I seriously do this and I think it helps a lot. We had one friend that wouldn't reply-all so we told them about our rule and then that friend gladly obliged. It holds each spouse accountable.
4. No magazines or movies that are highly sexual in nature. There is no exception to this rule. I don't know one woman that feels great when their husbands view other women. It makes wives feel like poop even though that is not their intention when they are engaging in that behavior. Women we need to be careful too!
5. No rules about Hollywood actor exceptions. There are couples that will allow their spouse to be with one actor or actress if they ever meet them. Maybe I am being extreme here, but I don't think joking about it is funny. I think it opens the door to thinking that maybe this behavior might be permitted. I would rather my husband to always want me no matter who they met. That's just me.
All these actions build trust in a marriage. I like knowing that we can hold each other accountable and not be jealous. Women love feeling secure and there is something to feeling secure when you know you can trust your husband. It is also great when they can trust their wife. A marriage is stronger when trust is built.
Do you have any safeguards in place? Do you feel like you can trust your spouse?