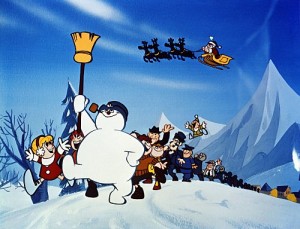 I love all the classic Christmas cartoons. They remind me of being 7 years old and staying up past bedtime to watch a cartoon at night that was only broadcast once a year.  It would be a whole another year before I got to watch Frosty the Snowman again. This is a big deal when you are 7 years old in the Eighties.
Now we can pick up a whole collection of our favorite classics in a DVD package at Costco for $23. I checked this weekend, but I didn't pay for them this year. My favorites are being searched out on the network and cable channels, recorded, and saved on my DVR until January. I am so thankful that my 2 year old daughter will sit and watch them with me. I now have an excuse to watch "How the Grinch Stole Christmas" at least 10 times this month.
Here is a list of some cartoon Christmas classics.
Which are your favorites? Do you have a special memory with one them? Will you always remember Hermey the Dentist Elf? Do you tear up when Linus gives his speech about the true meaning of Christmas? Does A Christmas Carol weird you out a little? Do you remember the Heuy, Dewey, and Louie and how they wished for it to be Christmas every year? Okay, after all these questions. I seriously watch too much TV or  maybe I just have a good memory! haha.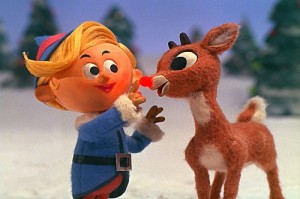 1. How the Grinch Stole Christmas
2. The Year Without a Santa Claus
3. Rudolph, The Red Nosed Reindeer
4. Santa Claus is Coming to Town
5. Frosty The Snowman
6. Frosty Returns
7. A Charlie Brown Christmas
8. A Christmas Carol (Sim – 1971)
9. Mickey's A Christmas Carol
10. Mr. Magoo's A Christmas Carol
11. The Nightmare Before Xmas
12. Grandma got run over by a reindeer
13. The Little Drummer Boy
14. Shrek the Halls
15. The Polar Express
16. A Christmas Carol (Carry – 2009)
17. The Flintstones Xmas specials & The Flintstones A Christmas Carol
18. Olive the Reindeer
19. Annabelle's Wish
20. A Garfield Xmas