Creating a Payroll System for Your Home Based Business
When you start a home based business and you are the only employee, things can be simple.  When you look to expand, hire employees and build your business, this can get a bit confusing.  Good business owners know the importance of organization but they might not realize that streamlining duties like payroll services can save them time and give them confidence in their management skills.  Since the employee payroll process can often create the most distressing problems, it is important that you find the right program for your needs.
Finding the Right Program
You will want to find a payroll program that is not too expensive but gives you all the tools to manage all of your employees.  Payroll services like Intuit QuickBooks Payroll can give you both confidence and peace of mind.  The program is so easy to use that you will feel like a pro.  This program offers a one stop shop to completing all of your payroll needs in just a few easy steps. You can enter your employees hours, print checks or even use free direct deposit in just a few easy clicks of the keyboard.
This service should be a top choice because you can access everything for creating a streamlined payroll system from paying employees to paying federal and state payroll taxes.Another aspect to consider is having a program that will allow you to remotely pay employees.  If you are out of town on pay day, all you need to do is hit the computer for a few minutes, log hours and send payment to your employees almost instantly!  You can also pay yourself using this program so that you insure that you receive a salary too.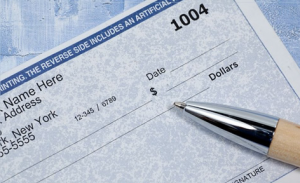 Payroll Taxes
Figuring out what payroll taxes you owe can be stressful and making errors can also be costly. Federal and State requirements are confusing and finding the answers you need can be frustrating.  The great thing with Intuit Quickbooks is that the program figures out everything for you!
It not only calculates what you owe but also reminds you when to pay it!  One of the biggest benefits is it also allows you to e-pay with just a couple clicks of the keyboard.  This will insure that you are paying the taxes you owe, when you owe it.  Small businesses cannot afford to get behind on payroll taxes.  The ease at which this program operates is also a bonus because it is so easy to use and is not a strain on your already busy schedule.  The program tracks, organizes and updates everything you need to be a success.
Nothing is more confusing than having to use multiple resources to manage your payroll.  This program lets you organize what you need to be successful.  Having a one stop, easy to use program will make you feel more confident and allow you to focus on other things in your business.  Running your own home business and balancing family life can be hard but knowing that you have the resources to meet payroll needs is one of the best things you could ever wish for besides a successful business!