7 Facts to Help You Not Fear the Economy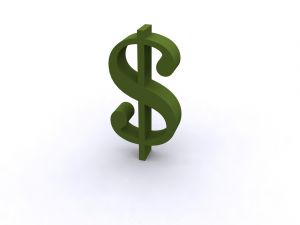 Mothers have a security gland and when that security glad is beeping it is hard to ignore.  Some of us may fear for the future of our family and our nation, because the media is constantly over sensationalizing our nation's current economic downturn. Here are 7 facts that you may not hear from the news outlets that will help decrease your fears of the future.
1. Today's economic crisis is NOT like The Great Depression. Historians have deeply studied the problems leading up to the Great Depression in 1929 and we don't have same problems today. The FDIC did not exist yet, we are now a service based economy versus a manufacturing economy, farming is not our main source of jobs, and trading between countries has become easier. In 1929 the unemployment rate was 25%. This past July it was 5.7%. For a more in depth look at how we are different today I would highly recommend reading this 1-page PDF.
2. Think long term when you look at your 401k and your investments. A lot of us have seen our retirement accounts and mutual funds take a dip. My only comfort is that investing is over a 5 year period. The market naturally goes up and down. We have seen bear markets in the past and on average they last 10 months. The only people who get hurt on a roller coaster are those who jump off midway through the ride.
3. The DOW only represents 30 companies. So when you hear that the Dow Jones Industrial Average is down, remember that it only measures 30 of the thousands of publicly traded companies.
4. The FDIC insures your money in the bank up to $100,000. As long as your money is in an account at a bank that is FDIC insured, then your money is safe. There is no need to pull it out and hide it under the mattress. Who of us has more than 100,000 dollars in one bank account anyway?
5.  There ARE companies who are winning in this economy. We keep hearing about Wachovia, Washington Mutual, AIG, and other companies that are going bankrupt or being bought out, but smaller banks and companies are gaining from their downturns.
6. Buying single stocks are risky. According to Dave Ramsey, " Looking back at the last 78 years, the performance of the stock market as a whole has averaged near 12 percent annually; yet the average return of the single stock investor is closer to 7 percent annually. "  If we play the single stock game, then we inherently have more risk to lose our money. Honestly, I don't know any of my friends who are playing the stock market. If we keep to a good growth stock mutual fund then we will be alright.
7. You have more effect on your destiny than Washington. We live in a land of opportunity. We get to chose our own career paths. According to 'The Millionaire Next Door' 80% of America's millionaires are first-generation rich. We have our personal responsibility to take charge of our lives and care for ourselves. Washington may not spend our tax dollars with wisdom, but we do have a say in our spend and earn our own money. When you have goals and plans for your money, you have a lot more peace about the future.
Additional Resources:
Putting 'Panic' in Perspective: 6 facts to help dispel the fear and 10 key reminders for investors
The 2008 credit crisis: A step-by-step look at how we got here
Investing a Bear Market
Having a Monthly Family Budget Meeting
We Are Not Headed for a Great Depression
A new Great Depression? It's different this time
5 Myths of the Financial Crisis