Baby Einstein DVD Upgrade/Moneyback Guarantee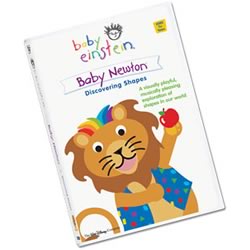 The folks at Baby Einstein are exchanging or returning Baby Einstein DVDs, because their marketing used false claims that they will make your baby smarter.
You can mail in your DVD in exchange for a book, CD, or discount on a Little Einstein product at a Disney Store. OR you can get a refund of $15.99 for each DVD.
Here is a link for all the information about the Baby Einstein DVD exchange or refund.
What do you think of the Baby Einstein DVDs?
I don't think I ever believed that they would make my baby smarter, because the DVDs were just going out of style when my babies were born. At the time I had my kids a lot of parents were already questioning the "smarter" claim. Neither of my children were interested in the videos whenever I played them. I have friends that have played them a lot. The videos are fine for entertaining.