Considerations About Day Care
For many moms, there comes a time when when choosing a day care is part of the parenting process.  Whatever the reason, it is not an easy decision.  It can be a very stressful time because you are choosing the place where your sweet child will spend the better part of many days.  As a former infant/toddler, twos, and preschool teacher, I have found myself giving friends and family advice when they are on their quest to find the best center for their child.  There are a few things I always stress when having this talk and I would like to share some of those things with you in this article.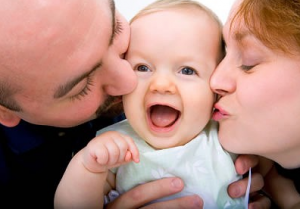 One thing that shocks most new parents is the high sticker price for child care.  It is especially expensive for infants and toddlers.  It is tempting to shop around for the best price, but you may be making sacrifices that aren't apparent when you choose a less expensive day care.  Centers that charge less have a smaller budget to run their business.  Since it is a business, after all, you will find that these facilities go to great lengths to cut costs in order to keep their business profitable.  This doesn't mean that it is necessarily a bad place, but you will find that they are most likely striving to meet legal requirements and not much more.
For example, an infant/toddler ratio is four babies to one teacher/caregiver.  Two-year-old children have a legal ratio of one teacher to twelve students.  Depending on your experience with children, you may or may not realize that these legal requirements are quite a bare minimum.  Twelve two-year-olds are A LOT of two-year-olds! As are four infants to one caregiver.  I am not claiming it is an impossible situation, but when you consider the type of care and attention your child gets when they are one-on-one with mom and dad,  they are definitely going to get less personalized care when the ratio goes up.
When a center charges less, they have less in the budget for wages and benefits.  Because of this, they will not have the same applicant pool as a school that offers competitive pay and benefits.  Though all preschool teachers have the same legal education requirement of 12 early childhood education units, a center that is unable to hire and retain high-quality teachers is likely to have newcomers to the field or less experienced and less qualified teachers.  Also, everyone knows that being a teacher requires you to invest in your craft.  When you aren't making much per hour, you can not invest in educational tools the way you would like and chances are, the center does not have a big budget for those resources either.
I know that many parent's hands are tied by their own budget and I would hate to give any parent the feeling that they are making a bad choice when day care is the only option so here is what I recommend when you are searching for the right place for your baby.  Call the school and schedule your tour.   Take note of your surroundings the moment you enter the site.  Ask all the questions you have, the person giving you the tour should have time for you and your concerns.  Insist that you sit in on the class your child would potentially be part of, even if you have to come back at a later time.  Get a feeling for the teachers and their discipline style. Notice if they seem a bit frazzled or if they seem comfortable in their own classroom.  Make sure the center is okay with drop in visits.  A place that asks that parents are only present at certain times just seems wrong to me, unless your child is suffering from severe separation anxiety, it should be okay for you to sit in on class-time whenever you'd like.
This article scratches the surface of things to think about when you are placing your child in day care, but I hope you find it is a helpful tool during this confusing time.  Feel free to share your own stories with our readers!