EW's "17 Beloved TV Moms": Who Did They Leave Off?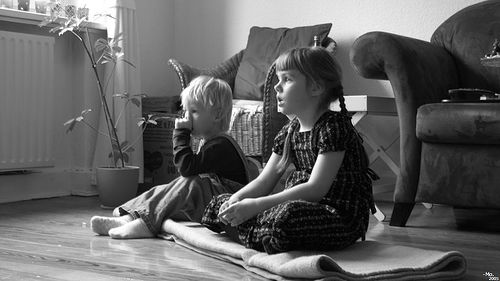 In preparation for Mother's Day, Entertainment Weekly posted another of their infamous lists this week: "17 Beloved TV Moms".   I was glad to see Elyse Keaton ("Family Ties"), Lorelai Gilmore ("Gilmore Girls"), and Tami Taylor ("Friday Night Lights") all made the list, as I highlighted them in my own "Favorite T.V. Moms" article last year.  As expected, the editors at EW cleverly chose several wacky moms, too, to spark conversation.  
Here's their list:
Carol Brady ("The Brady Bunch")
Lucille Bluth ("Arrested Development")
Nora Walker ("Brothers & Sisters")
Lorelai Gilmore
Sophia Petrillo ("Golden Girls")
Lynette Scavo ("Desperate  Housewives")
Rosanne Conner ("Roseanne")
Clair Huxtable ("The Cosby Show")
Marge Simpson ("The Simpsons")
Tami Taylor
Elyse Keaton
Kirsten Cohen ("The OC")
Ruth Fisher ("Six Feet Under")
Peggy Bundy ("Married With Children")
Joyce Summers ("Buffy the Vampire Slayer")
Marion Cunningham ("Happy Days")
"the missing mom" (various shows with no mother present)
A lot of beloved t.v. moms were excluded from the list.  I also feel there were some maternal figures merely included for their show's "cult classic" factor.  I think their "missing mom" choice at the end was a cop out, as though the writers ran out of time.  Who should have filled that slot?  Should Mrs. Partridge be listed instead of Carol Brady?  What about classic moms Donna Reed and June Cleaver?  Weigh in with your opinion!
I'll leave you with a Lorelai Gilmore classic:  "Okay, I'm just gonna let everyone deal with all this because I need to relax and get a cup of coffee and maybe hammer a nail into my head."  Happy Mother's Day!
Photo Courtesy of 4peterse