Health Insurance for Children with Disabilities: Medicaid Waivers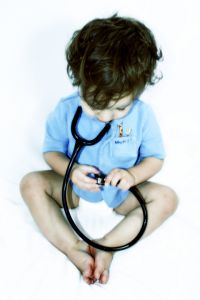 Health insurance is a hot topic in the US right now.  While congress debates the topic, I thought I'd share an option some families have that many are unaware of to insure their children.  Most people are aware of Medicaid, a government run health care option for low income families.  Many people do not qualify for Medicaid due to the income and financial guidelines.  However, every state in the US has "Medicaid Waivers" that allows certain individuals who do not qualify based on financial criteria to participate in Medicaid through these waiver programs.  Typically, for a child to qualify for Medicaid, the government will evaluate the family's income and assets to determine eligibility.  Medicaid waivers evaluate the individual's income and assets to determine eligibility and does not consider the parents' income and assets.  In other words, my daughter qualifies for Medicaid through a waiver based on HER income and assets and our total family income and assets are not factored into her eligibility determination.  The waiver is offered to different populations of people.  Some state Medicaid waivers are offered to individuals based on their intelligience quotient.  Some state Medicaid waivers are offered to individuals based on their medical issues and health.
Every state is very different in how they run their Medicaid waiver programs and every state offers different benefits outside of Medicaid to their waiver participants.  So, to keep my dear readers from becoming too confused, I am going to share with you how one Texas Medicaid waiver works.  Keep in mind, in the state of Texas, there are actually many different waiver programs that all are slightly different from one another, however a basic understanding of one of these waivers will give you a general idea of how Medicaid waivers work.
My daughter is on the Medically-Dependent-Children's-Program Medicaid Waiver (AKA: MDCP).  When she was a few months old, I put her on an interest list, which is basically a waiting list to be evaluated for eligibility for MDCP.  It was very easy to add her to the interest list and I called religiously every month to see where she was on the list.  A month before her third birthday, I received a phone call from MDCP stating my daughter had come up on the interest list.  We set up an evaluation in my home and she qualified for the MDCP Medicaid waiver due to her health issues and medications.  We chose to keep our primary health insurance for her and she started receiving Medicaid as a supplemental health insurance, so we no longer had to pay for her deductibles, co-pays, prescriptions, cost-shares, or any other health related expense.  Her MDCP Medicaid waiver also brought along several other benefits, including:
MDCP pays a portion of our primary health insurance premium.  It is cheaper for Medicaid to be a supplemental health insurance, so as an incentive for us to keep her on our family's primary health insurance, we are reimbursed a portion of our monthly premiums.
MDCP provides respite.  Due to her health care needs, she needs to be left with caregivers who are aware of her health issues, medications, and special needs.  MDCP pays a person who we have hired to take care of my daughter in our home.  This has been a huge blessing for my family.  We were able to hire a person we trust to take care of her when we needed someone to watch her and are confident that if she needs any medical attention, that person will be able to take the proper steps necessary.
Her waiver provides medical equipment and supplies that are not otherwise covered by health insurance.  My daughter is almost five and is still not potty trained.  Her waiver provides diapers and supplies for her.
Her waiver provides transportation or mileage reimbursement for the many doctor and therapy appointments she has every week. 
A lot of states, but not all, have waiting lists for their Medicaid waiver programs.  To see what types of Medicaid waivers are offered in your state, click here: http://www.cms.hhs.gov/MedicaidStWaivProgDemoPGI/08_WavMap.asp  When you click on your state, a list of waivers will pop up.  The state of Texas has 25 waiver programs.  You may need to scroll to another page to see all the waiver programs in your state.  When you select a program, you will have the option to download the very long and confusing program description.  I suggest, instead, contacting or looking up your state's Department of Aging and Disabilities website to find more information (in layman's terms) about your state's waiver programs and process of applying.  Medicaid waivers can be very difficult to navigate, but very beneficial to families who have children with a lot of medical issues or families who need respite care due to their child's higher level of needs.