How To Find a GREAT Babysitter or Nanny!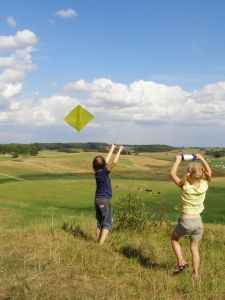 Finding a reliable, energetic babysitter or nanny can be quite a challenge these days. When I was in high school, I remember competing to be "THE sitter" with many other high school girls. I babysat all the time and made quite a bit of cash. Now that I am a mom, it seems like there just aren't as many eager young teens and college age gals looking for babysitting gigs.
I posted last week about creating a babysitter handbook, but that's just not very valuable if you don't have a babysitter! Here's some ideas on where to find a great babysitter.
Church – check with your college/young singles pastor or youth group leader at church for names of people who may be interested in babysitting!
Local colleges – Most colleges have job banks where outsiders can post job opportunities for the students. This is how I found one of our regular babysitters!
Tell EVERYONE you know! – You never know when your child's soccer coach has a next door neighbor who is looking for a great babysitting gig!
Homeschooling groups – Check your local homeschool group for reliable high schoolers who want to sit for families. The great thing about hiring a homeschooler is they are sometimes more flexible in their schedules. If you need a Friday morning sitter, you may be able to find a trusty 17 year old who is free on Friday mornings this way!
Your local gym/day care center/karate class/music class/etc.. – Check with people who are already in the caregiving business, and even better, check with people who are already caring for YOUR children! The child care worker at the gym or your child's day care teacher may be looking for some extra cash on the weekends or evenings. Scoop them up!
When you've found a couple candidates, there's a few things you can do to make sure they are a good fit before inviting them into your home.
Have a phone interview. If you need specific, regular times for the babysitter to work, make sure they are available when you need them. Also, confirm pay over the phone and if they have transportation.
Meet them face to face. My mother-in-law met with our potential nanny at Starbucks and bought her a drink and discussed in more detail why she was wanting a nanny position and what made her qualified to care for children. My mother-in-law is super laid back, so it really was perfect to have her there. Other MIL's may not be a great person to take on this interview. If you want to have someone else there if you're husband is not available, ask a close friend. It's always good to get someone else's input on something like this.
After the first meeting, I invited our potential nanny over to meet the children and see how she interacted with them. Prior to this, I offered her the job contingent on how she and the kids interacted and on her background check results. All went GREAT and we found ourselves a great nanny!
The most important part of finding a great babysitter is not letting them go when you find them! Pay them competitive rates and make sure you are not micromanaging them. Make them feel very appreciated and never take advantage of them! Happy hunting!
Where have you found your awesome sitter or nanny? What makes your relationship work so well? Any other advice?