Keeping Sane When Both You AND Your Husband Are Home Long-Term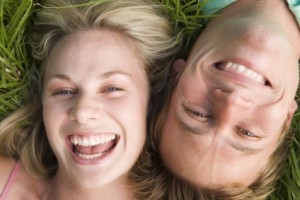 About three months ago, the negative effects of the recession hit our home when my husband got laid-off.  After the initial shock and fears of wondering how we were going to survive, we settled into a new reality.  I was terribly worried that my husband and I were going to drive each other crazy being around each other 24/7 with no breaks.  Surprisingly, this time has strengthened our relationship and our individual faiths. 
I thought I would share a few of the things we have done to stay sane:
Take turns sleeping in!  While I have taken my share (plus a few extra) of mornings sleeping in, I also try to let him get some days "off" from the early morning (and I mean VERY early) kid duties.
Get out of the house at least every other day!  Staying at home gets boring and boredom brings on depression and aggitation.  Getting out of the house frequently helps stave off some of the crankies.  We have made many trips to Target, Toys R Us, and other local stores just to browse to get everyone out of the house.
Play games together!   While it's next to impossible to play actual board games with kids in the house, we have taken to playing online Scrabble and other games against each other.  The advantages of these online games are that you can take your time playing, come back to it and play when you want/can, and you don't have to worry about game pieces being shoved into little noses!
Wives, don't nag!  At first I didn't realize that to my husband, my asking questions about his job search as often as I did was nagging.  It's ok to inquire about phone calls or progress, just not on a daily basis.  And by all means, DO NOT look for a job for him unless he asks you to or has given you "permission".  Many guys feel emasuclated when their wives do their "work" for them. 
Pray together!  We  pray together over potential jobs, our finances and our children.  Like Dawn has been saying in the past two Abiding Mondays posts, prayer calms anxiety.  When I get anxious, it helps me to pray with my husband.  I find comfort in knowing he is standing with me during the troubling times.
And lastly, just remember that it won't last forever.  The right job will come along.  Your life will get back to the normal you have always known!
Have you or someone you know closely gone through this type of situation?  What did you do to stay sane?  What tips do you have for families in this transitional time?
Photo Courtesy of Moomettesgram