Tantrums Resulting From A New Sibling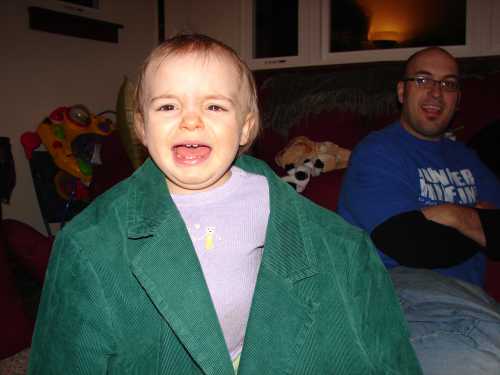 A friend of mine recently had her second baby.  She is beautiful, calm, and quiet.
Baby's older brother, Joe, is struggling.  He is nearly 3, and the family adjustments are taking their toll on him.  My friend shared with me how Joe tends to throw tantrums on a near-daily basis, taking out his frustrations on his dad (since dad is spending more time with Joe than usual).
Joe's tantrums include yelling, throwing things, excessive crying, and to their dismay, biting.  My friend is understandably concerned.  Joe is a sweet boy.  She knows that this is most likely a phase – but it's a difficult one to endure.  She said she's been reading everything she can about how to handle tantrums, but she still finds herself at a loss sometimes.   I have suggested that they share the issue with their pediatrician, and I've tried to encourage her that Joe will eventually get used to their family's new dynamics.
Here are some other resources on the topic of tantrums:
Have you dealt with this in your family?   Do you have any suggestions for how to survive this kind of adjustment?