Ways to Support Your Friend Whose Child Has Special Needs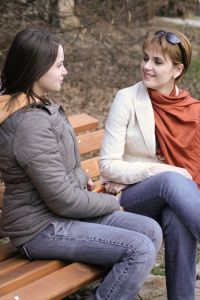 I began motherhood as a parent of a child with special needs.  I really don't know what parenting is like without having children with medical concerns and special needs.  What I do know is that I view motherhood as one of the most beautiful gifts I have received.  My children are beautiful creations and through them God has placed some amazing people in my life.  My dearest, closest friends are friends I have made or become closer to after becoming a mother.  I often have struggled with feeling as though I have been loved much more than I am capable of reciprocating because these people in my life can love like no one else I've ever met. 
I am sure it can be intimidating if one of your friends or someone you know has a child with special needs.  You may not know how to approach them or may feel awkward around them or their child.  When that mom talks about frustrations that are bigger than anything you've dealt with as a mom, you may not know how to respond to them.  As the parent of children with special needs, I'd love to share with you some ways to support, encourage, and deepen your friendships with moms of children with different needs than your children. 
Allow the friendship to be two-sided
It is hard for me when a gal pal makes the entire friendship about my needs and doesn't allow me to encourage and support them.  My closest friends are friends who talk to me about the things happening in their lives without fearing that their drama is less important than mine.  Don't hold back discussing your life with your friend because you are afraid that they have more important issues than yours to talk or think about!  Allow them to comfort and encourage you!
Ask questions
If you do not understand what their child's needs are or want to know about something, do not be afraid to ask.  Most parents would rather you ask questions than make an assumption.  For example, when my daughter had feeding issues at birth requiring a feeding tube that most people had never seen, it was relieving to me when someone would ask me what the tube was.  I felt like most people were scared of the odd tube coming out of my newborn baby's nose and it felt good when people would approach me and ask what it was or why she had a feeding tube.  
Be slightly careful with advice or suggestions though.  Even if you have experience with an issue the mom is dealing with, don't be too forceful with your input or opinion about the situation.  They likely have a bunch of specialists, therapists, and mother-in-laws helping them with the issue and probably forcing their own suggestions on their shoulders.  Just like with all your mom friends, they are not going to share the same parenting philosophy as you on every issue.  And the definition of their issue may be different than in the world off the typical developing child.  For example, with a child with medical or developmental issues, they may not be able to use the "he'll eat when he's hungry" approach with their picky eater.  However, don't allow yourself to cross over from being sensitive with advice to being afraid to talk about their child's struggles.  It's ok to suggest anything, just without becoming forceful or overly opinionated. 
Pay attention to what is said
Write down important days coming up  in your friends' life.  If they have a special education meeting with their school, remember the day so you can follow up with them about how it went.  If they mention a week full of doctor's appointments, ask if their other children can come over to play while they're at the appointments.  It always feels good when somebody remembers what you tell them.  
Allow them to be negative and vent
It is hard to maintain a positive attitude about the struggles involved in raising a child with special needs.  When your friend vents, pouts, cries, or is ultra negative about a situation, give them your ear and shoulder.  Try not to assume that they are overall unhappy about their lives though because they have these bouts of negativity.  I get frustrated whenever I see my OB/GYN doctor because he saw me at my very worst when my first child was born with Down syndrome and my second child was born with a heart defect.  I always feel as though he doesn't believe me when I tell him that life really is going great because he will always see me as the mother grieving for the children she expected to have, but didn't.  I wouldn't trade my kids for the world and even though I pout and become very negative about certain health issues they face, it is freeing to know that I have a few ears and a few shoulders who can handle that crying and even whining knowing how much I love my children.  Those people have even told me I'm very positive about the situations I've faced, which shocks me because they get to see the nasty side of me during hard and scary times. 
Remember that they're moms just like you
Talk about the things you talk to other moms about.  Do not feel intimidated because their parenting experience is a little different than yours.  Invite them to playdates.  If they've mentioned that their child has sensory issues and does not like over-stimulating environments, plan a quiet playdate at your house.  Ask them mom advice.  Don't assume that they are too tired for a phone call or a moms night out.  In fact, plan a time for you to get together sans kids! 
All of these suggestions have come from being on the very wonderful receiving end.  I hope that you will reach out to a mom you know who has children with different needs than your children!