What Are Your Christmas Traditions?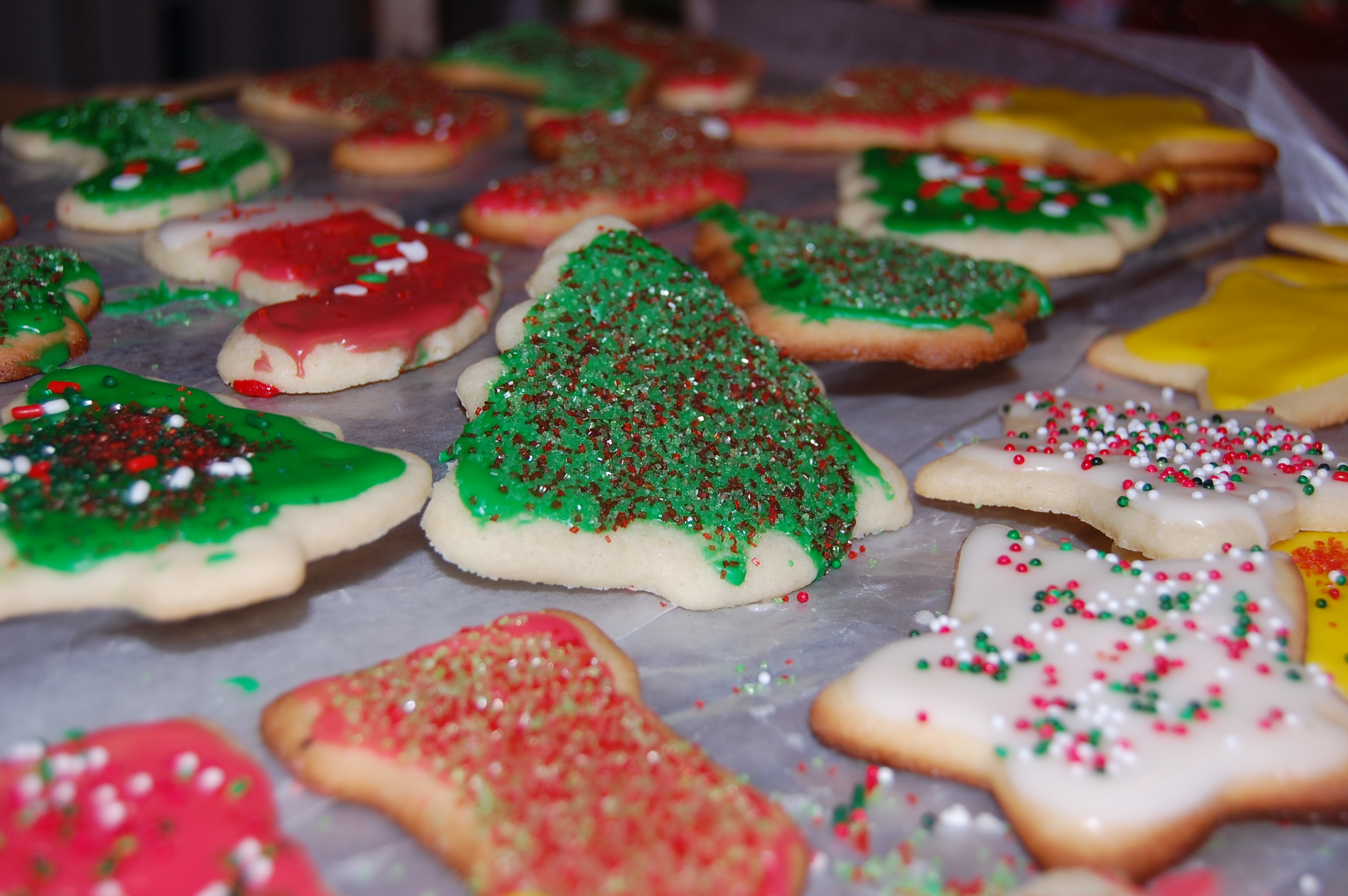 I have been thinking about holiday traditions the past few days.  Mostly, I have been feeling anxious about whether or not my family has any.  My kids are now to an age where traditions seem to be part of their development because they understand more about what is going on around them and they want to participate. When I mentioned it to my husband this evening, he was perplexed as to why I felt like we don't have any. We put up a tree, do an advent calendar, read the Christmas story from the Bible on Christmas morning, open presents….. It was then I was able to clarify that I feel like we are missing something UNIQUE to our little family unit.  What is something that we do over the holidays that incorporates fun and sentiment all in one scoop?
 This year I thought we'd make some roll out sugar cookies together and that maybe THAT could be our special thing. Except when it came down to it, I felt more like Monica Gellar from Friends wanting to shout at the children, "Wait!  You don't know the system!" And part of me wanted the cookies to look pretty and professional.  The kids had fun dumping out piles of sprinkles over the freshly iced cookies and licking their fingers every few seconds. So much for pretty symmetrically decorated cookies.  At dinner when we were debriefing the whole experience my oldest shared, "Mommy didn't let us touch anything."  That isn't true–I did let them use the cookie cutters but I had to tell them to wait several times–my rationalization is that it was my first time making rolled sugar cookies and I was figuring it out for myself first before I let them help me very much.  All I could see was warped cookies not being picked up carefully and so much sprinkles around me I thought I was at the beach.  In the moment I was thinking that maybe this isn't what one of our traditions should be.  I have to learn to have more fun and not care if the whole house gets trashed with cookie sprinkles while the baby swipes freshly cut out cookie dough from the cookie sheets. 
 One thing we have done and are planning on doing again is to gather some other friends and go Christmas caroling in our neighborhood. We did that 2 years ago and it really made an impression on our oldest son.  He has asked if we are going this year again.  We are having people meet us at our house after an early dinner and then we will go out for an hour to sing to the neighbors.  We'll come back to our house for some hot chocolate and desserts to warm up again. 
 Maybe we don't need any more traditions than what we do have.  Maybe I'm putting too much stock in the need to be unique. Maybe my kids will remember making cookies and going Christmas caroling with fondness and feel all kinds of nostalgia when they think back on their childhood.  I hope so.
 But, I am wondering, what do you do for your special Christmas or holiday traditions? When did you start doing them? Were your traditions passed on from when you were a kid?