Once children reach the age of comprehension, which could be as young as five for some, it is a good idea to start teaching them important and valuable lessons about home security. It is necessary to teach your children about home security at a young age so that it sticks with them as they get older and ultimately until they are adults living in their own home. There are many ways to teach your children important lessons on home security and safety.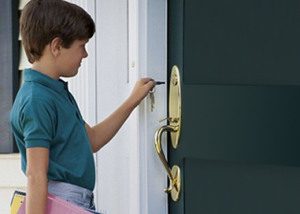 Practice Learning Emergency Numbers
Once your children get to the age where they can recognize and remember numbers, you will want to teach them to call 9-1-1 if there is ever an emergency situation going on. You can explain to your children that calling 9-1-1 in the event of an emergency can save lives. Let your children know that whenever they feel scared or uncomfortable in a situation, whether it is someone breaking into the home, a fire, or any other serious emergency, that they should dial this number.